Summer is about to begin and right on schedule, Wizard World Sacramento ComicCon arrived at the Convention Center.  From a small beginning Sacramento ComicCon has become a must-see venue for the anime and comic aficionados.  Bigger celebrities are coming to the Capital City to be a part of the action.  This year William Shatner, Billy Boyd ("Lord of the Rings"), Ray Park (Darth Maul), and Dean Cain were just a few of the attending celebrities. 
I attended the first day with a friend not knowing what to expect.  I took my Olympus T-2 camera because I knew security would be tight after the Orlando attack.  Anything larger in equipment would entail having security going through my gear.  So, I went minimal for this event.  However, I was pleasantly surprised to find I had entered a target rich environment for a photographer.  To top it all off, the cosplayers who were attending that day were nothing put polite and accommodating when asked to be photographed.  (Note, as stated in the rules, cosplay is not consent.  Always ask before photographing.  Besides, it is also the polite thing to do.)  In addition, two of the Sacramento Kings Cheer Leaders were there.  My friend is friends with a gentleman who works for the Kings organization.  He was there to do some filming of the cheerleaders' interaction in a battle with a few of the cosplayers.  These "battles" will be seen on the jumbotron during the Kings games next season.
This year I only attended the opening day.  Got up Saturday and turned on the TV.  To my dismay, the morning show personality was with a person dressed as the predator.  That person was not there opening day.  Note to self, next year it will be all three days.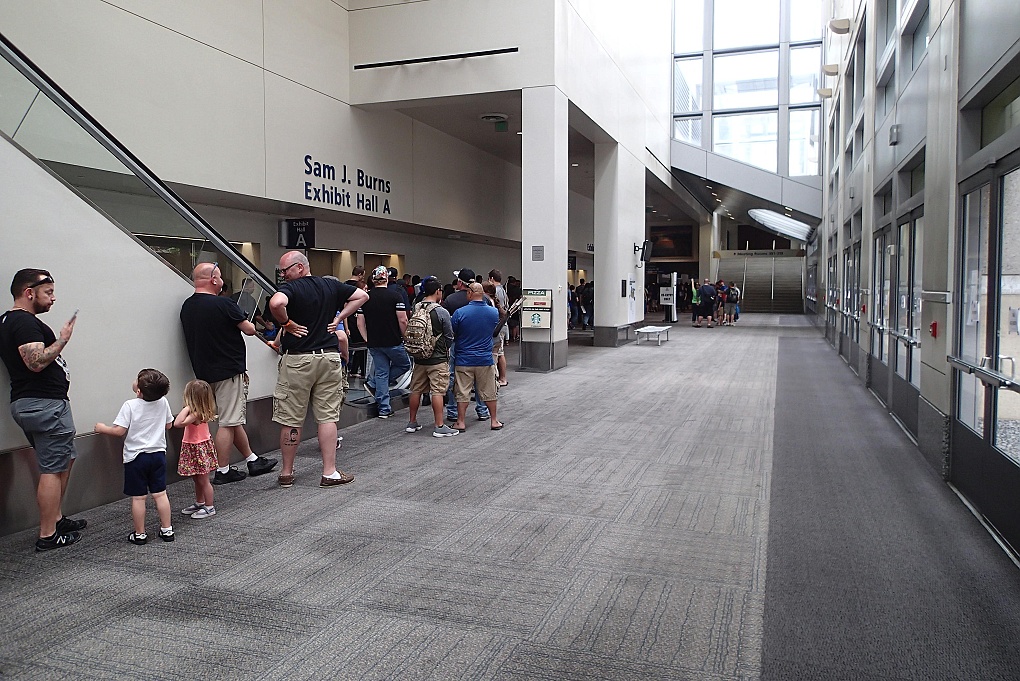 Here is just a small portion of the very long line waiting to enter the convention.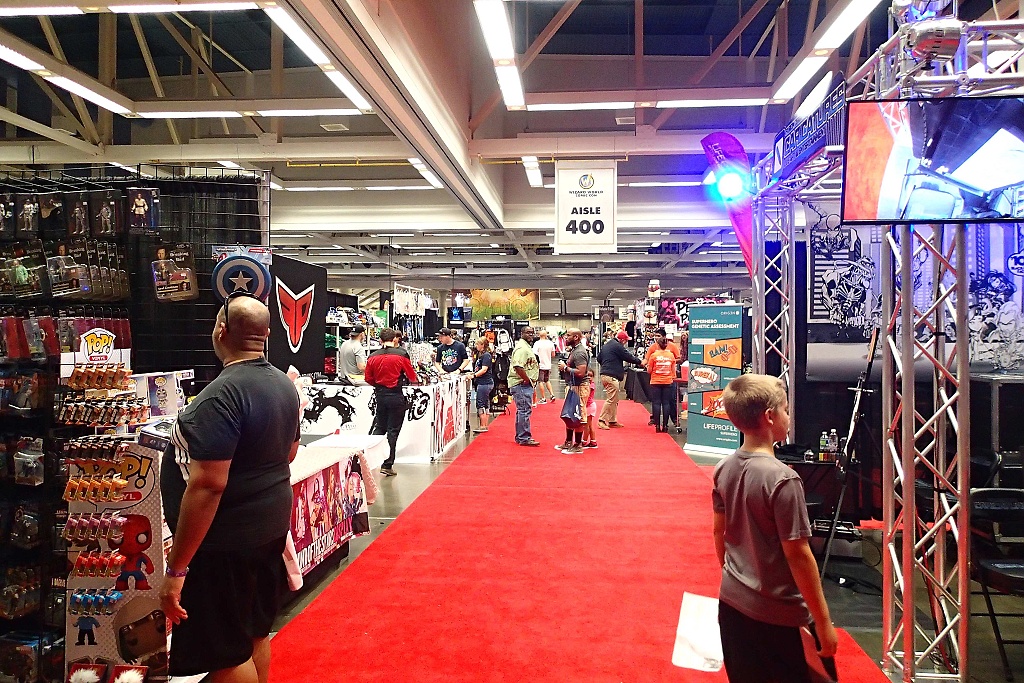 Just a small part a much larger show floor.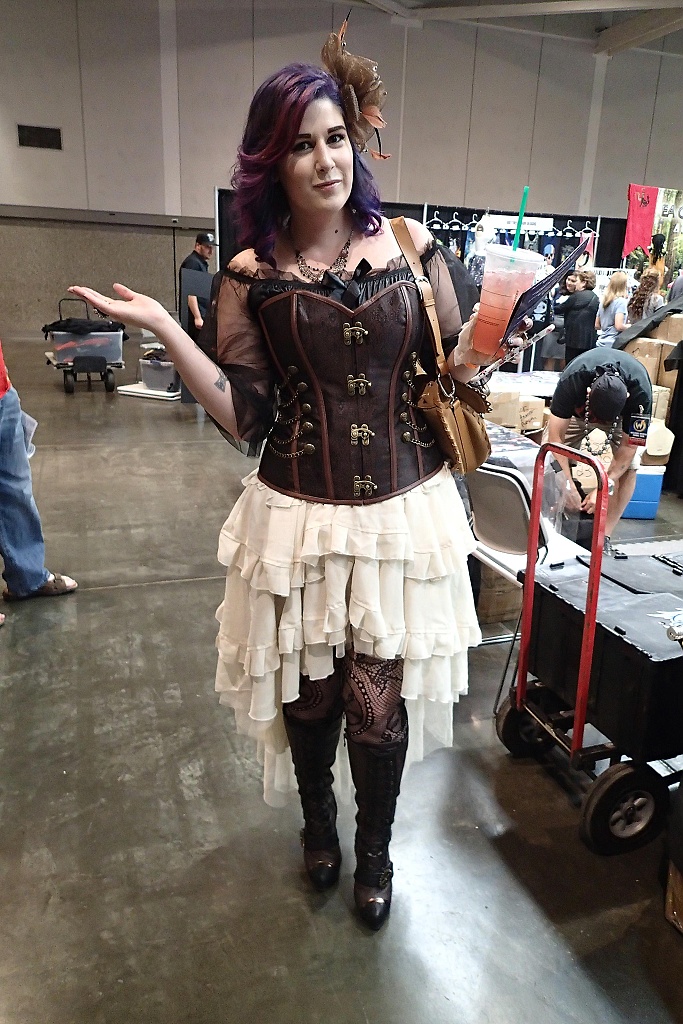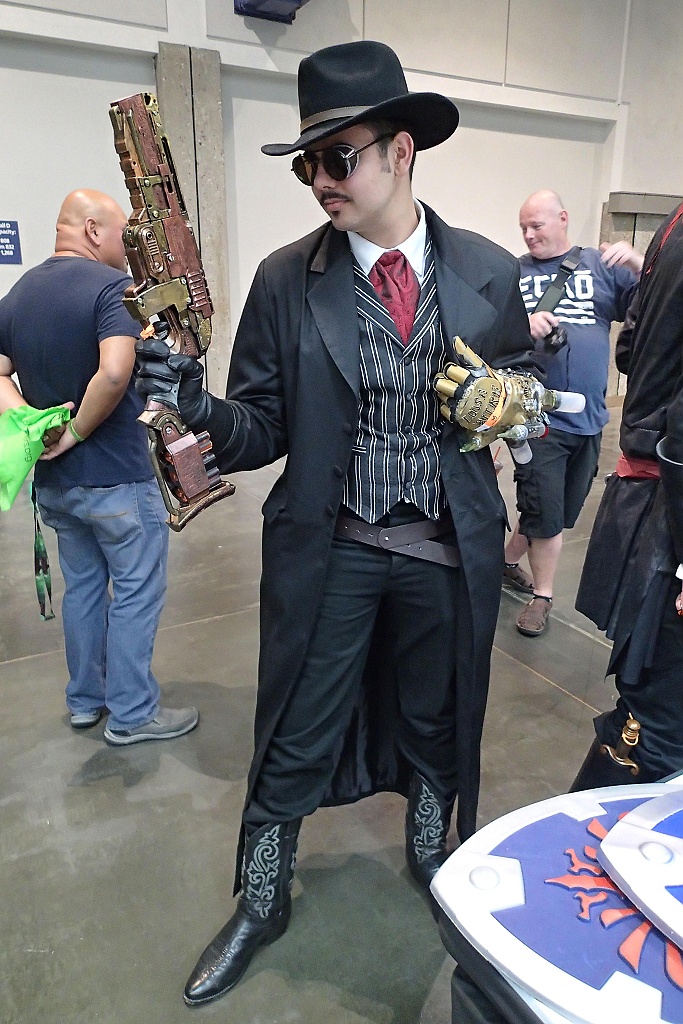 The first two cosplayers I saw were from the Steampunk genre.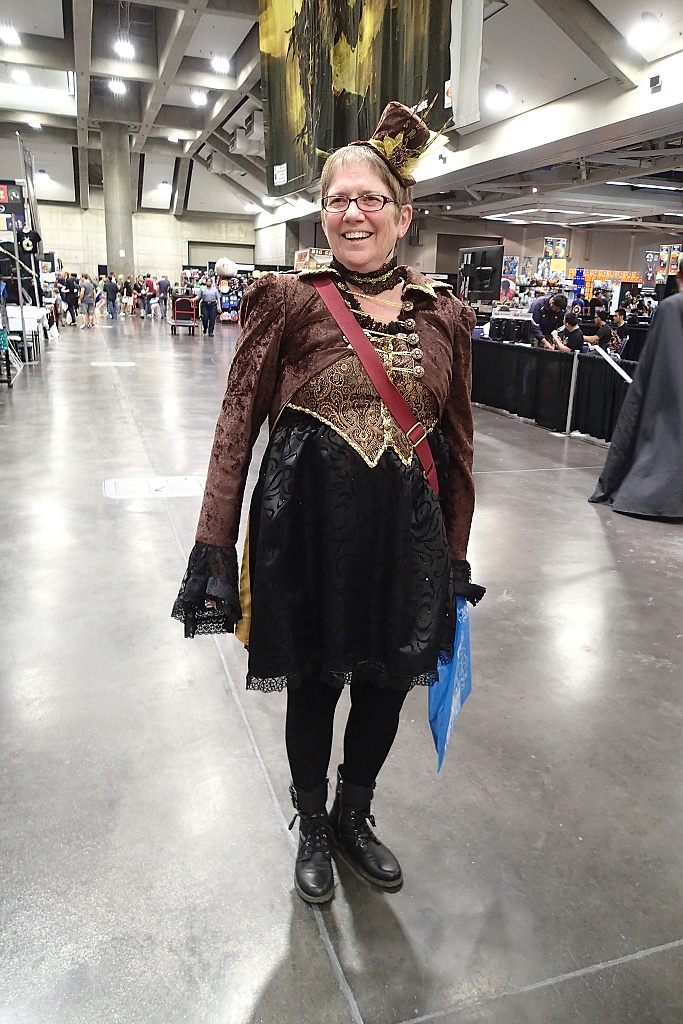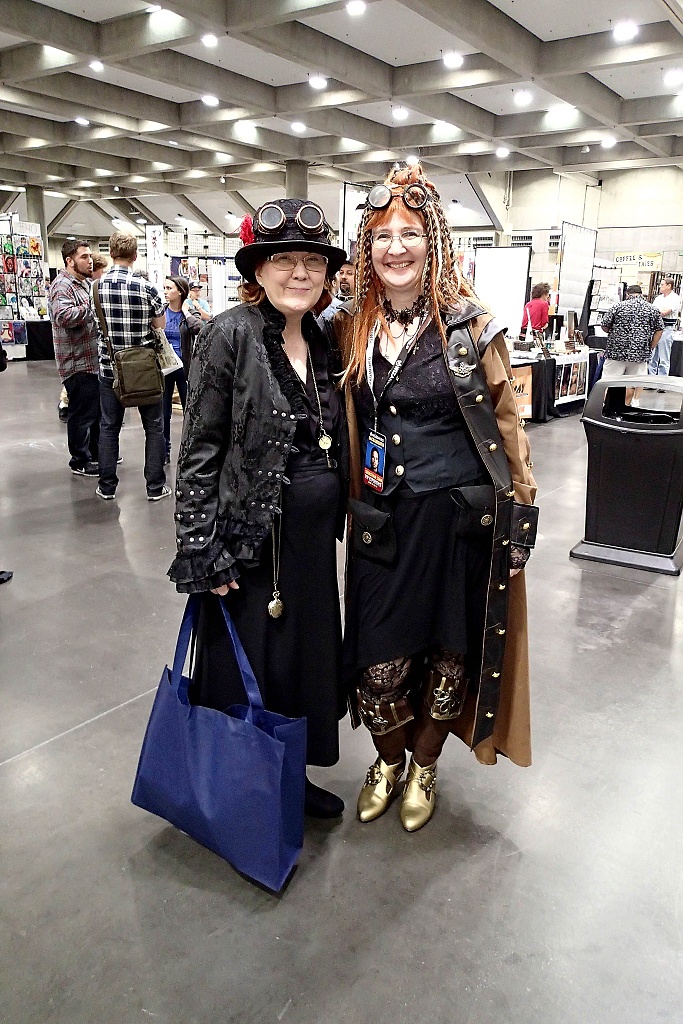 And you didn't have to be young to dress the part.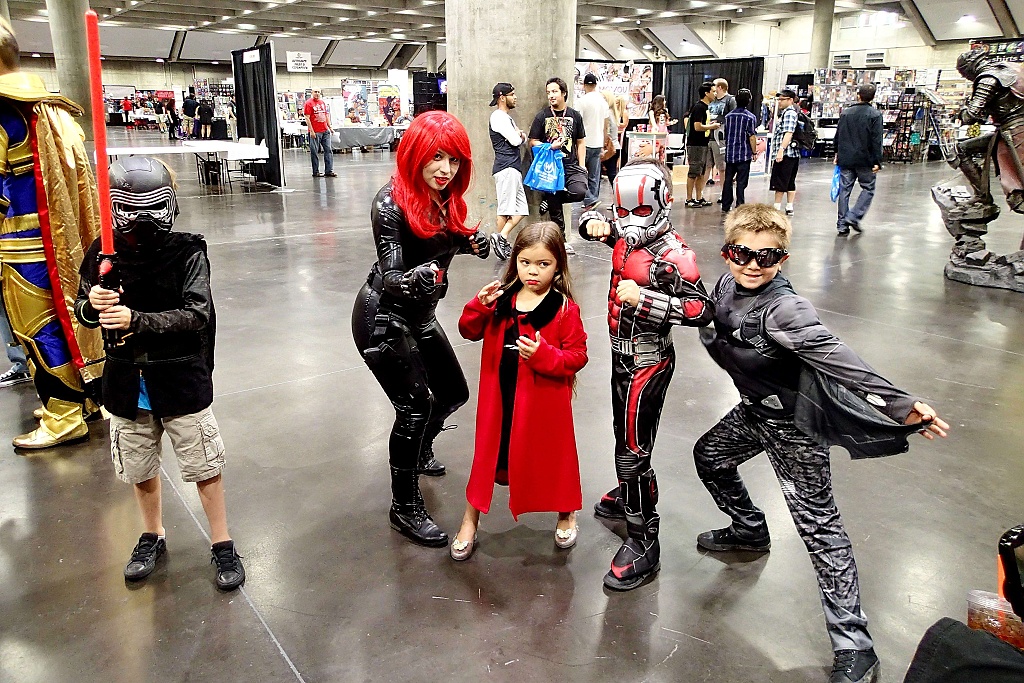 It could also be a family affair.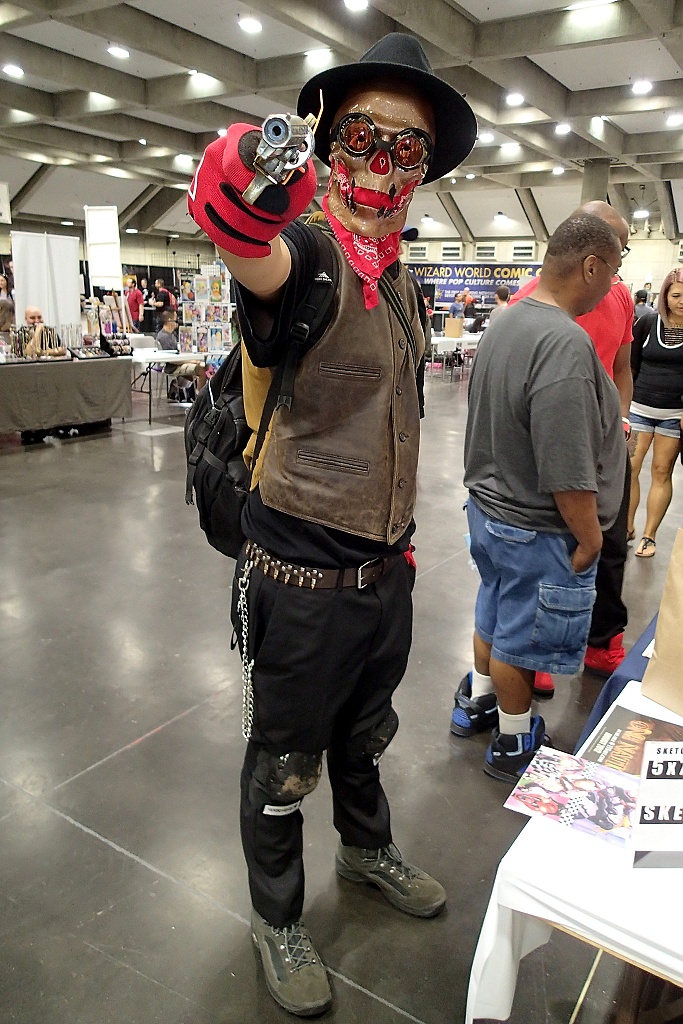 You could have a scary costume.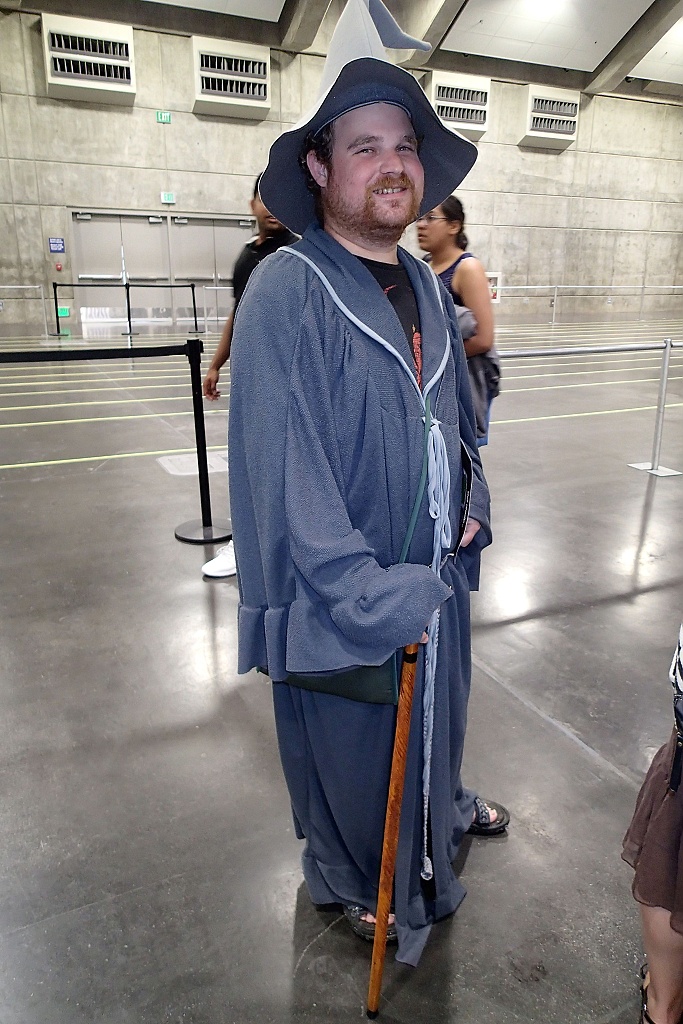 Be a young Gandalf from Lord of the Rings.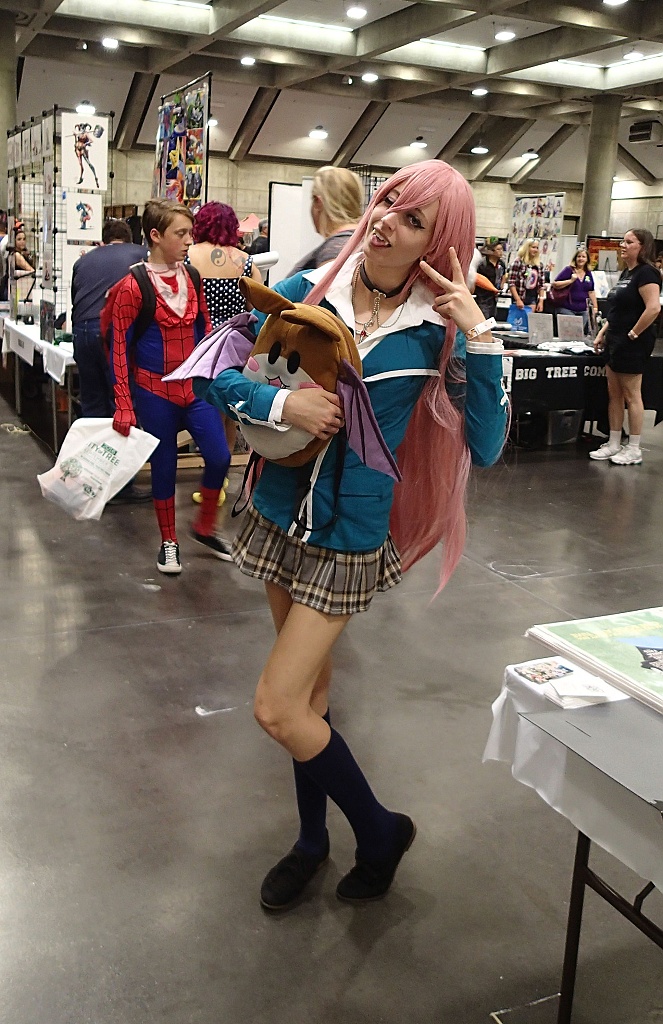 An anime vampire visited the show.  Yes, she does have fangs.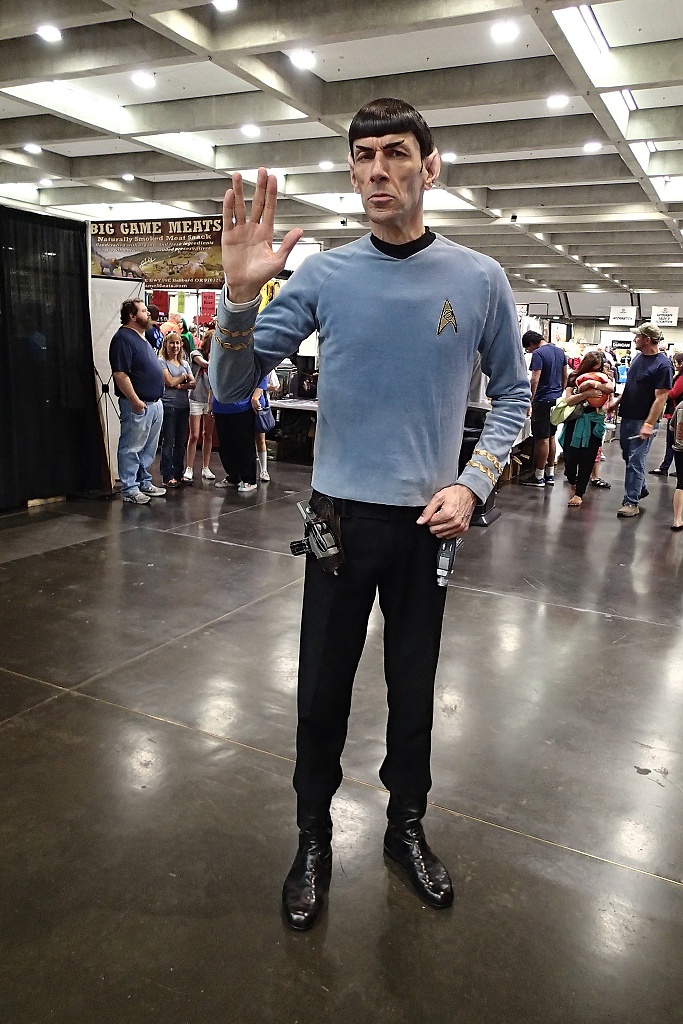 On hand was a very tall, Nimoy look alike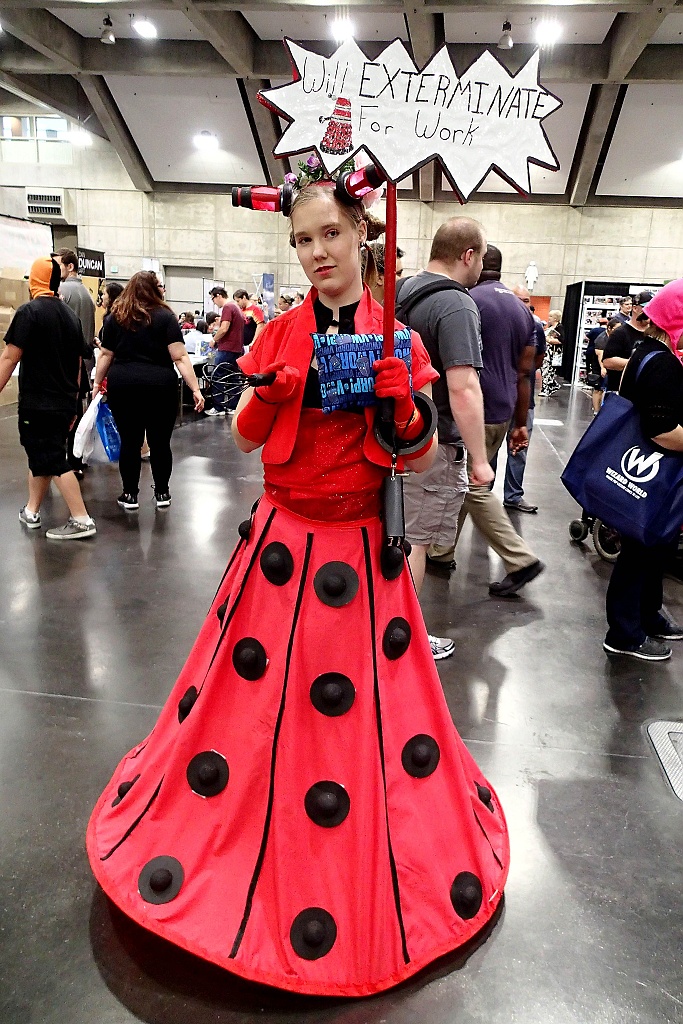 A Dalek from Dr. Who was making the rounds looking for work.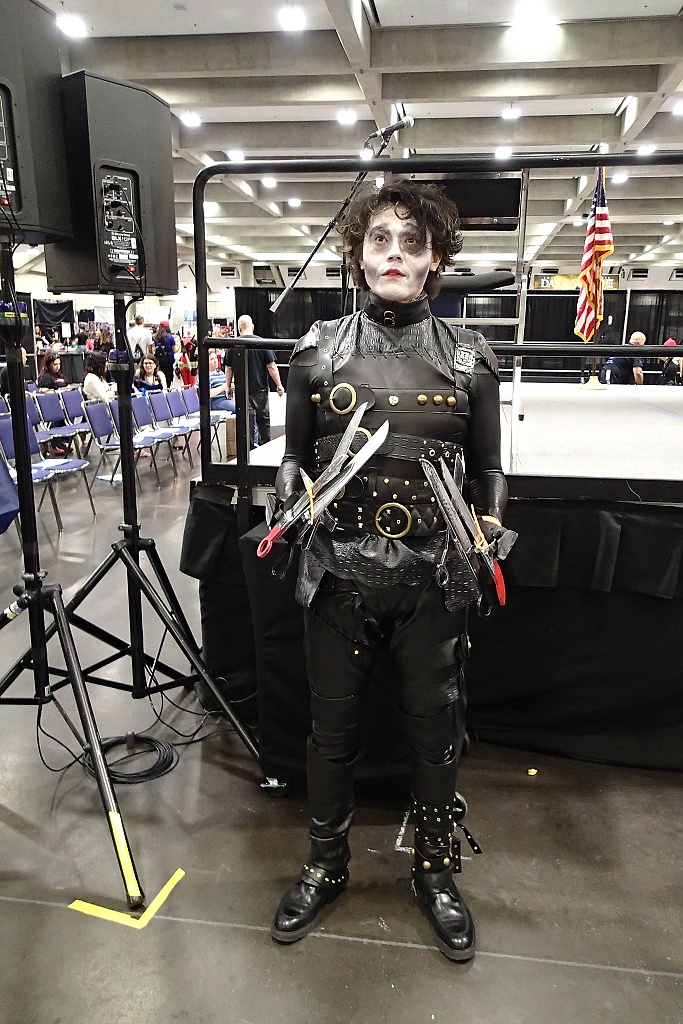 Edward Scissorhands was there as well.  He stated it took him two months to make his costume.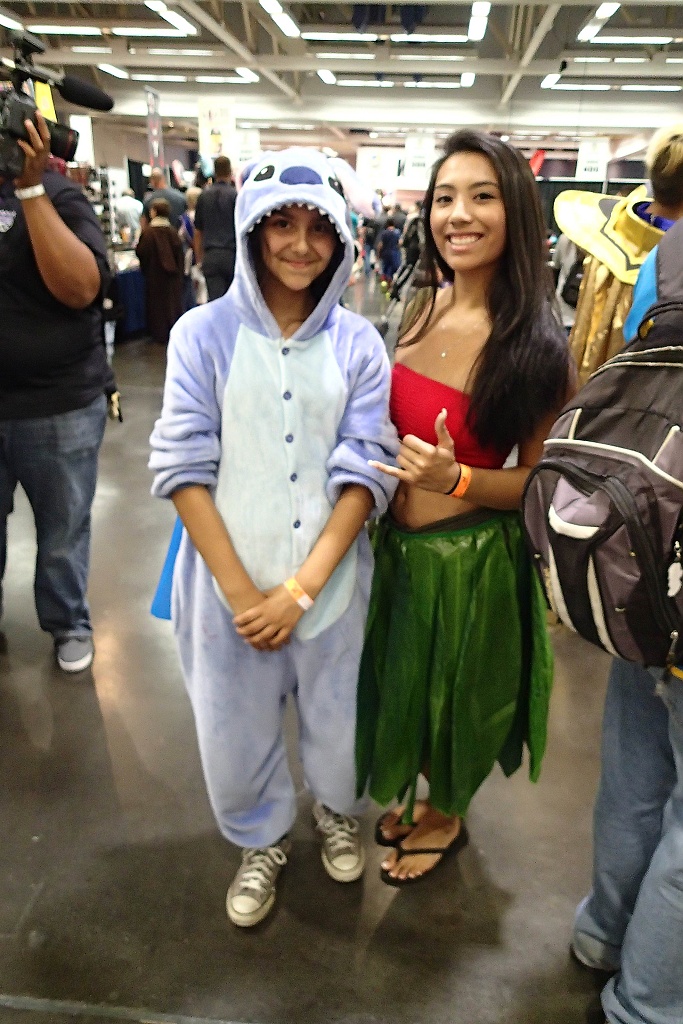 Lilo and Stitch made the scene.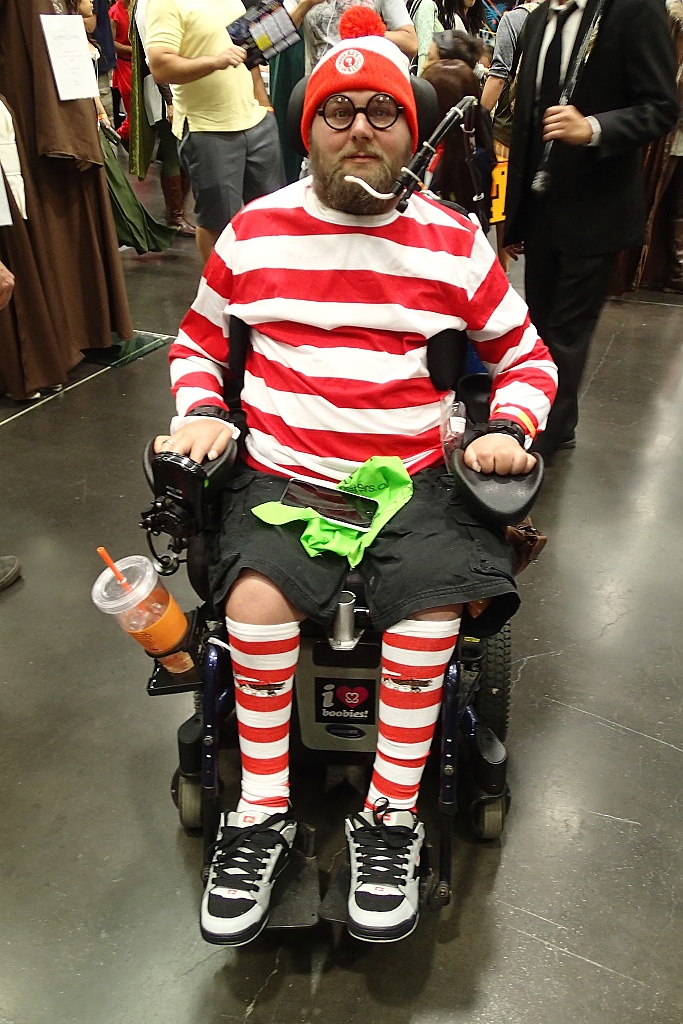 So did Waldo.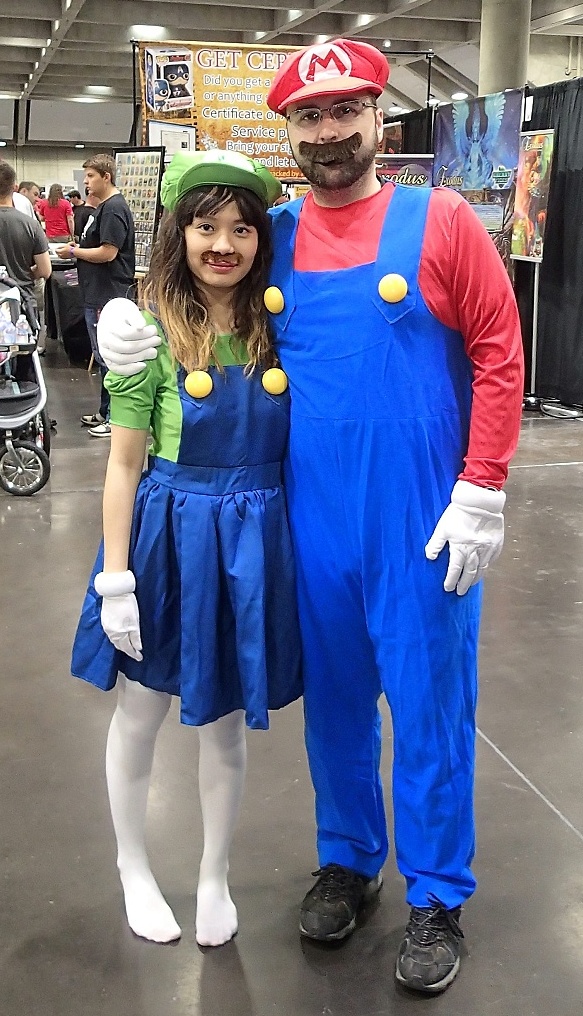 As did the Super Mario Gang.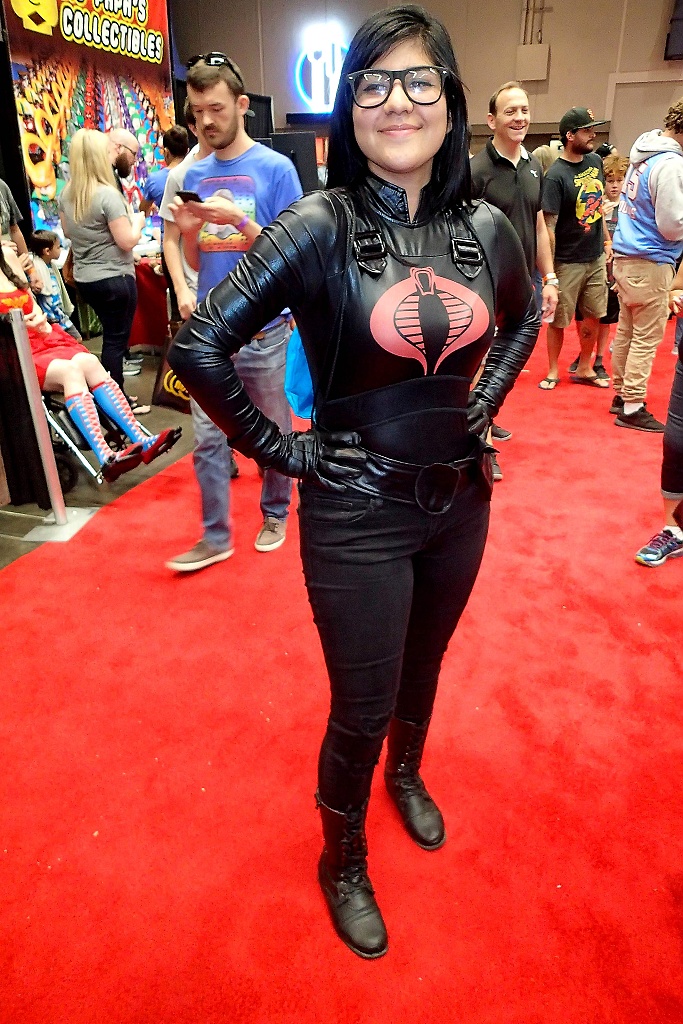 A femme fatale fighter from COBRA put in an appearance.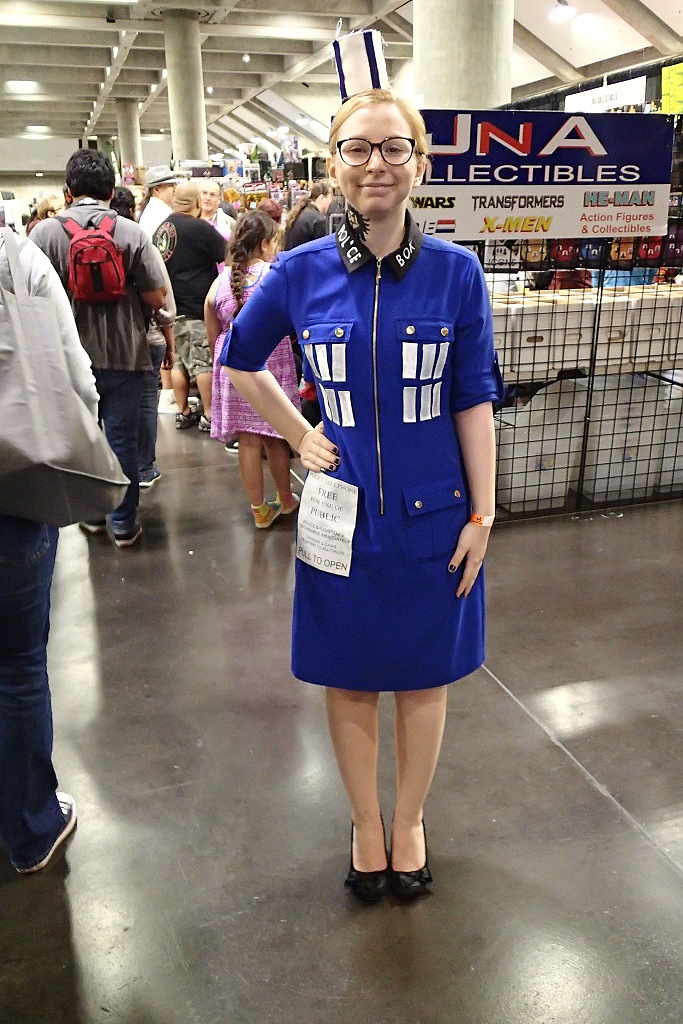 And not one. . .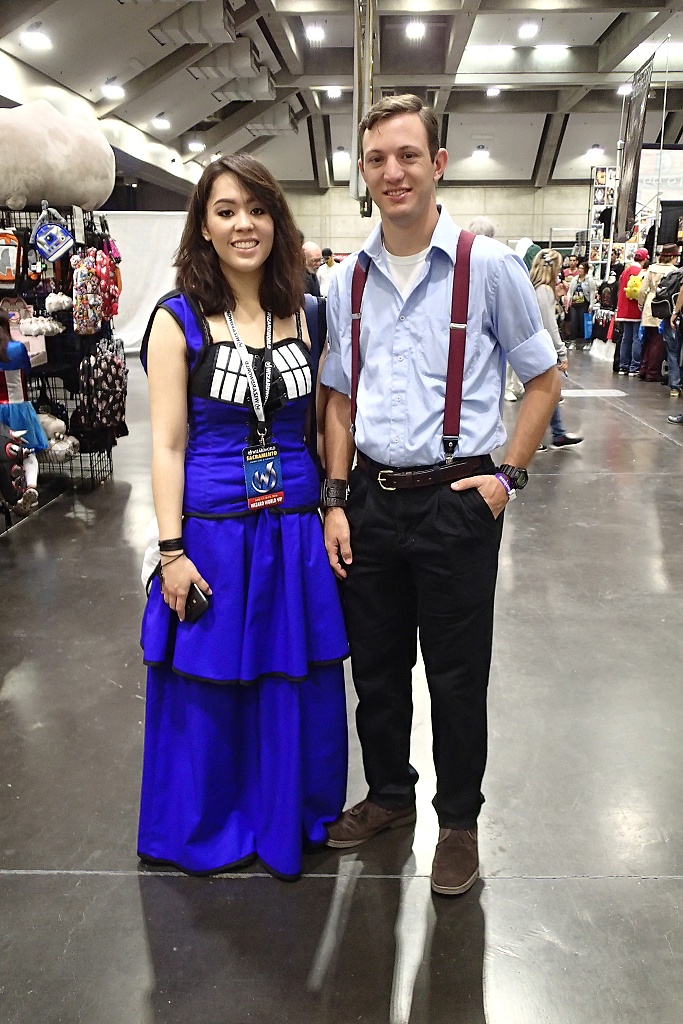 . . .but two Tardis dressed ladies were there.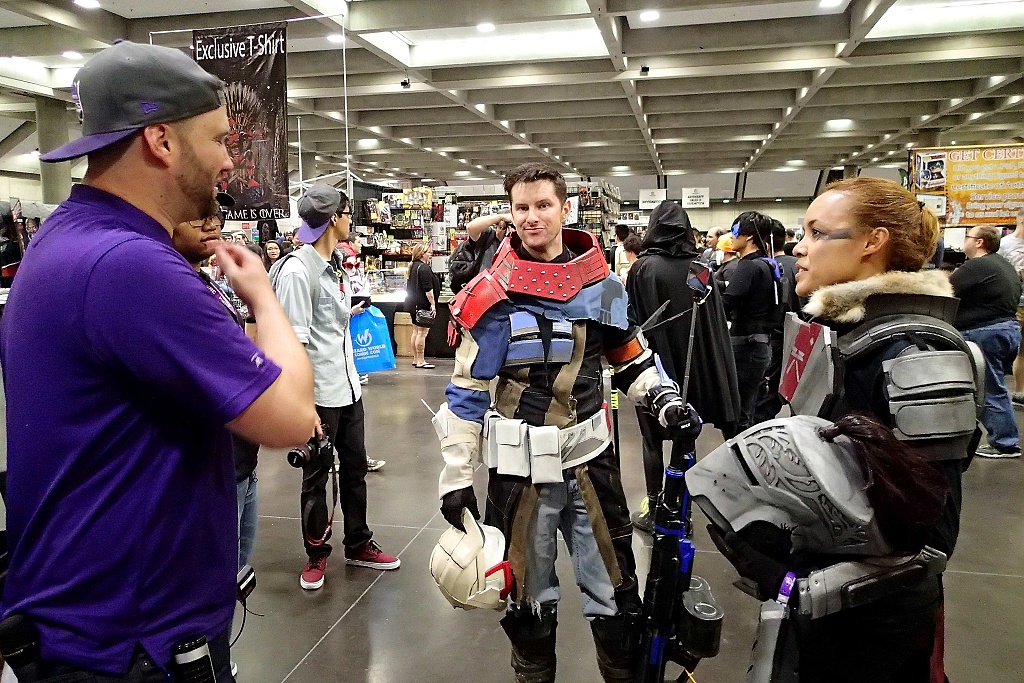 Even school teachers cosplay.  These are two middle school teachers.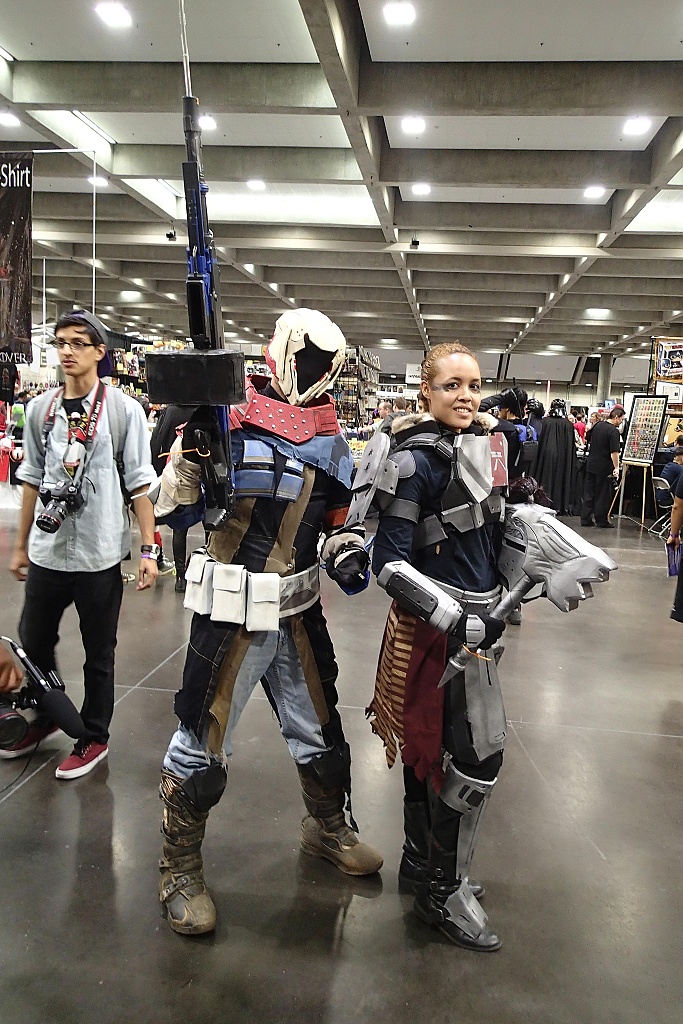 And they can strike a pose!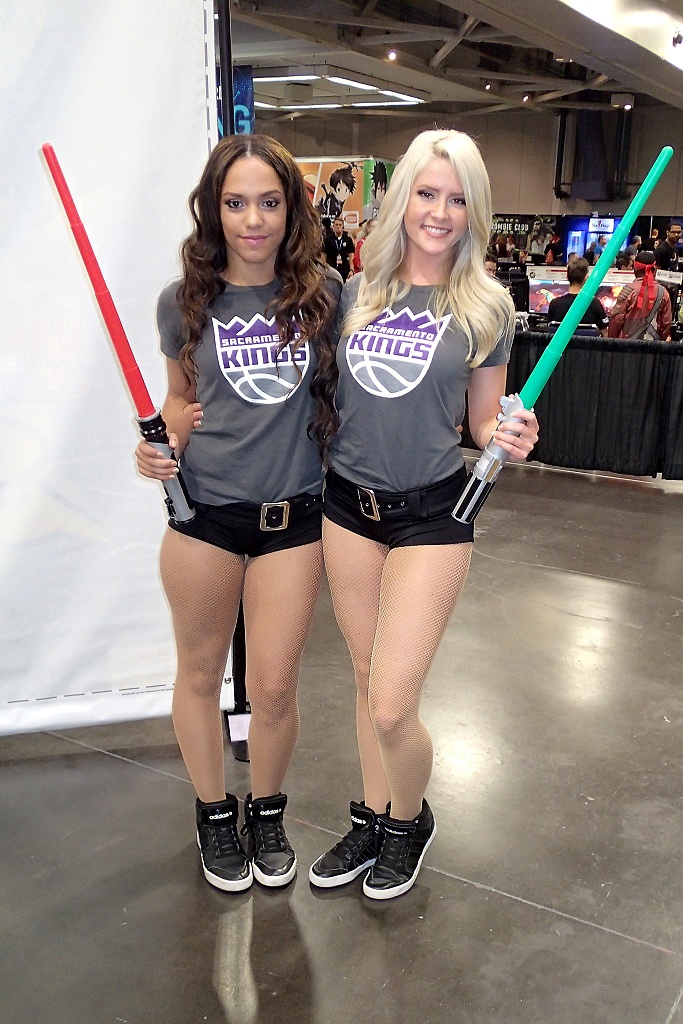 Even Sacramento Kings cheerleaders were there.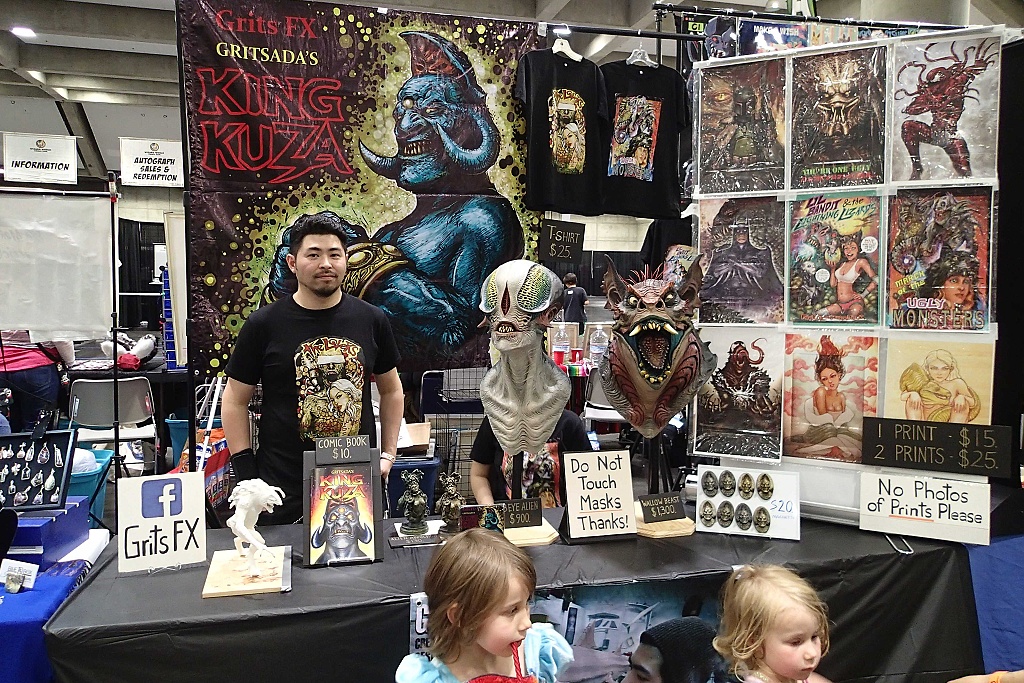 Vendors were there as well.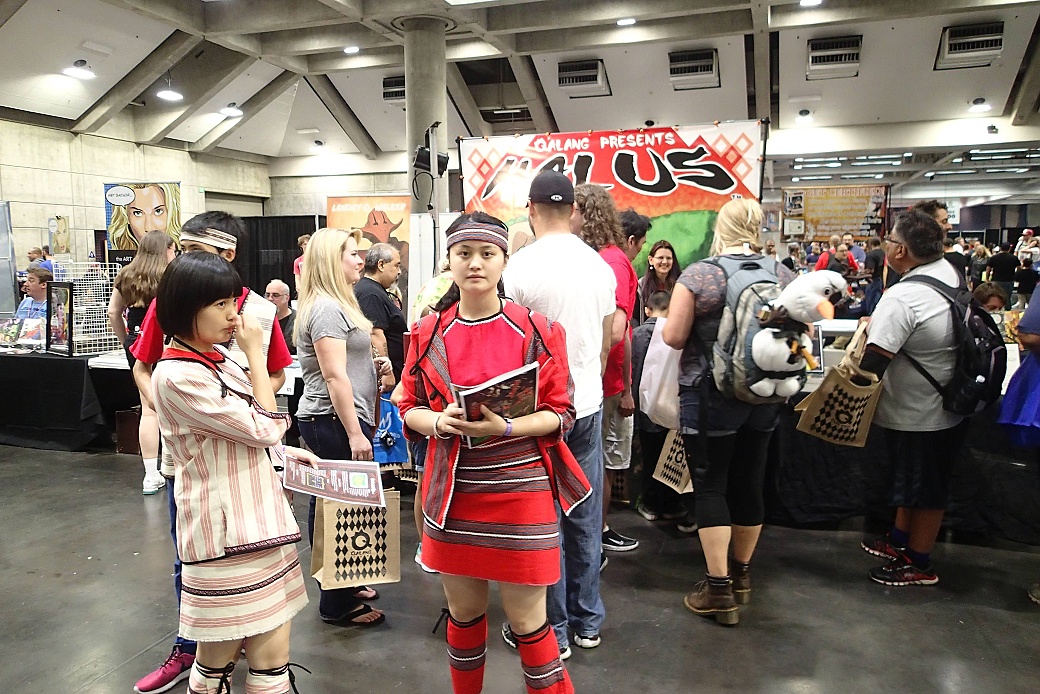 One had young ladies to hand out fliers.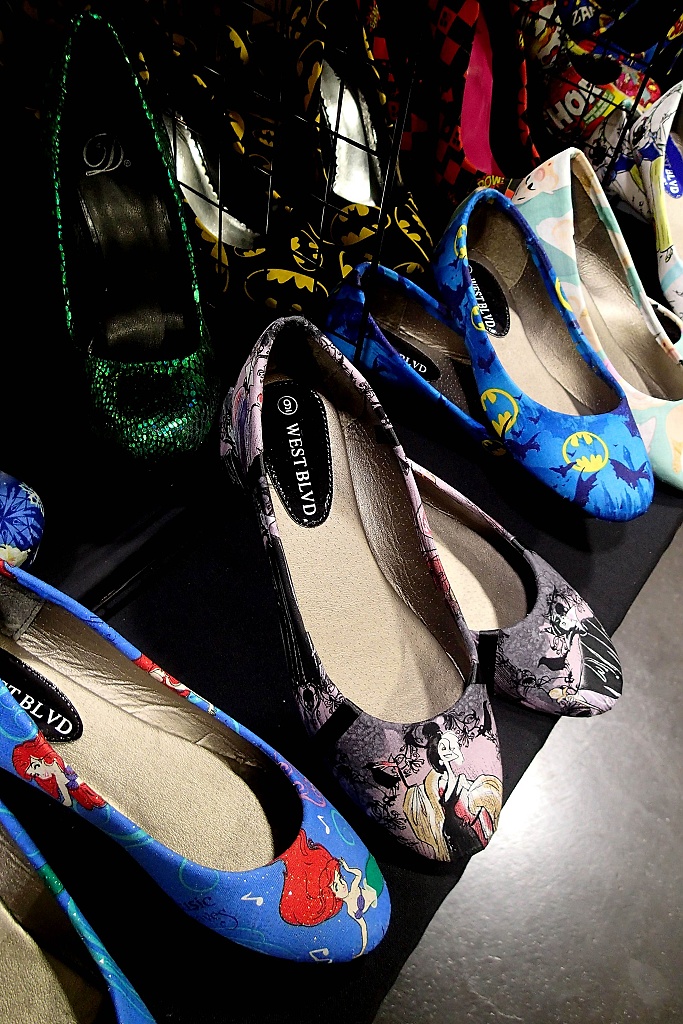 You could buy shoes. . .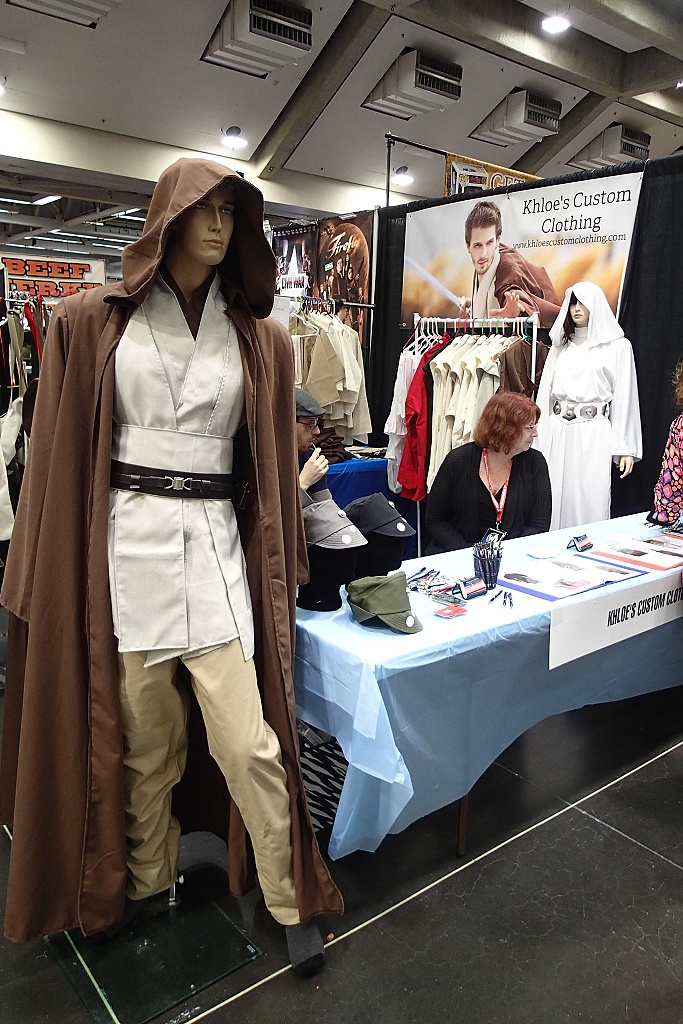 . . .or costumes . . .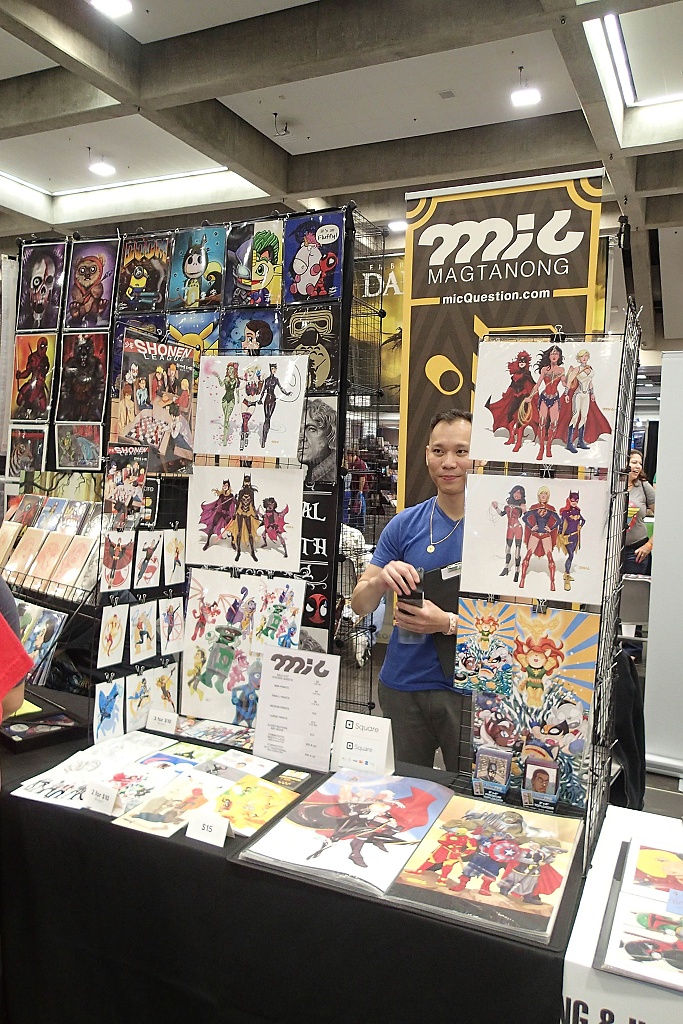 . . . or pictures of your favorite super hero.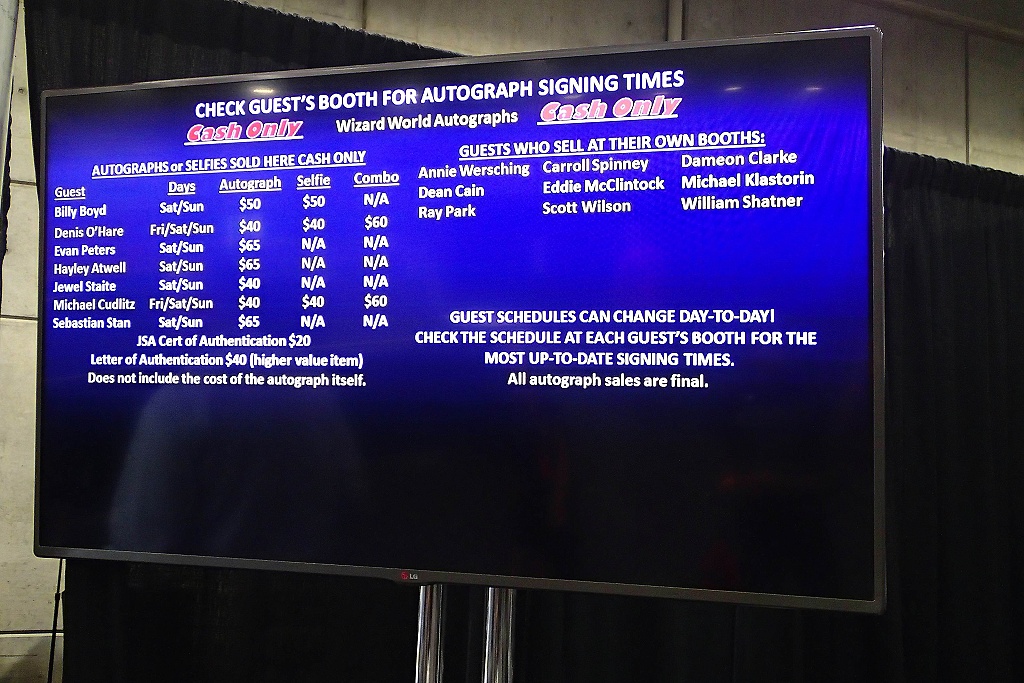 The posted price list for meeting the stars.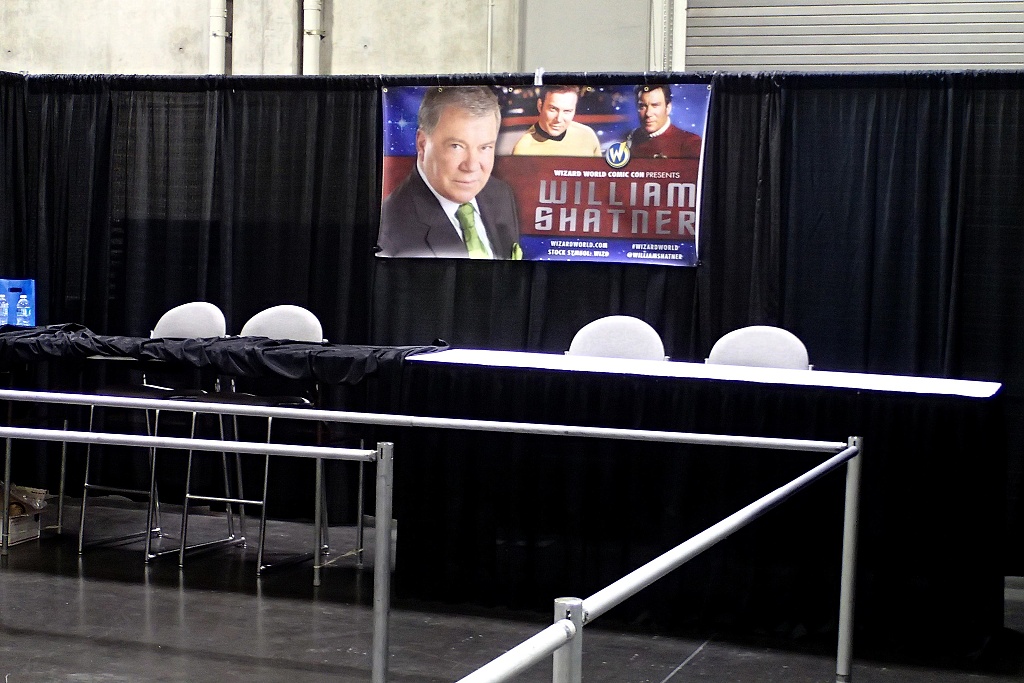 William Shatner's area was set in an area marked "No Photography."  Oh, and his autograph costs $80.00.
But Dean Cain was more accessible.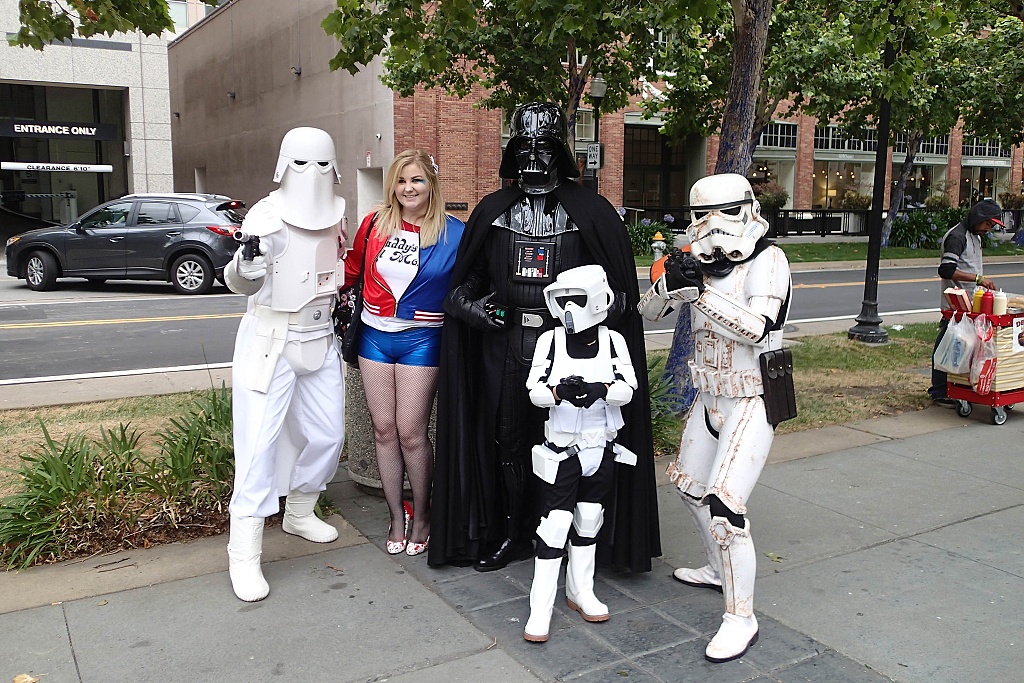 All in all, everyone had fun and enjoyed the show.  And may the force be with you.